19th Hiko Sentai Special Attack Monument
Itoman City, Okinawa Prefecture
The Battle of Okinawa ended in one of the caves at Mabuni Hill with the suicide of Lieutenant General Ushijima, commander of Japanese forces on Okinawa. Since 1972, the area on and around Mabuni Hill has been the site of Peace Memorial Park. The park includes the Okinawa Prefectural Peace Memorial Museum and the Cornerstone of Peace, which lists the names of all who lost their lives in the Battle of Okinawa regardless of nationality or military or civilian status. Mabuni Hill itself now has dozens of monuments dedicated to war dead including many erected by individual Japanese prefectures.
The 19th Hiko Sentai Special Attack Monument stands at the edge of Mabuni Hill overlooking the ocean. The monument, erected in August 1980, has the following inscription:
In 1945, men from the 19th Hiko Sentai (Flying Regiment), part of the 8th Hiko Shidan (Air Division) in Taiwan, sacrificed themselves for their homeland's peace and prosperity. These Tokkotai (Special Attack Corps) members took off from Karen (Hualien) Air Base and Giran Air Base and gave their lives in taiatari (body-crashing) attacks against the American task force around Okinawa. We erect this Special Attack Monument as we pray for the repose of their souls.

Hien Association
During the Battle of Okinawa the 19th Hiko Sentai lost 16 Type 3 Hien Fighter (Tony) pilots in suicide attacks on the following dates [1]:
3 men - April 11, 1945
2 men - April 18, 1945
3 men - April 22, 1945
1 man - April 30, 1945
2 men - May 4, 1945
3 men - May 18, 1945
2 men - May 21, 1945
Second Lieutenant Hirotsugu Ohde (Special Flight Officer Cadet, 1st Class) gave his life in a special attack on April 11, 1945. Second Lieutenant Kuniomi Watanabe (Army Air Corps Academy, 57th Class), who flew in an escort fighter with Ohde, gave the following account of his death in a letter sent to his parents. On April 22, 1945, Watanabe also died in a special attack.
On April 11, we took off from Giran Base in high spirits as many people saw us off, and we advanced straight toward Okinawa. During the attack, Ohde reached my escort plane and calmly set off on a course of no return. As we advanced, he stuck tightly to the escort plane positions and raised his hand with a smile. When it turned to dusk, in a while we found the enemy task force and could clearly see the white wake it left as it advanced forward. Anti-aircraft fire in an instant enveloped two aircraft just downward to the right. At this time when I signaled by waving my wings, Ohde approached me and was waving with a smile. He turned around and dove directly into the largest cruiser. In an instant black smoke rose up into the air, and the ship was enveloped in pitch black smoke. During the attack we fortunately did not encounter any enemy fighters, and this was the reason his attack succeeded. I cannot put into words my feeling of loneliness. We also will soon follow after him. Our mission draws near. Please excuse my hasty writing.

Second Lieutenant Kuniomi Watanabe [2]
Notes
1. Osuo 2005, 213; Tokkotai Senbotsusha 1990, 292. Although the monument indicates that special attack missions were flown from both Karen and Giran Air Bases, Osuo indicates that all of the pilots took off from Giran Air Base.
2. The Japanese letter written by Kuniomi Watanabe comes Tanaka's web page.
Sources Cited
Osuo, Kazuhiko. 2005. Tokubetsu kougekitai no kiroku (rikugun hen) (Record of special attack corps (Army)). Tokyo: Kojinsha.

Tanaka, Kenichi. Okinawa junpai ki (Record of Okinawa pilgrimage trip). <http://www.tokkotai.or.jp/toko/040826.html> (September 19, 2009).

Tokkotai Senbotsusha Irei Heiwa Kinen Kyoukai (Tokkotai Commemoration Peace Memorial Association). 1990. Tokubetsu Kougekitai (Special Attack Corps). Tokyo: Tokkotai Senbotsusha Irei Heiwa Kinen Kyoukai.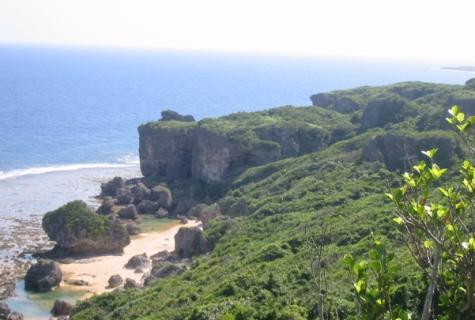 View from 19th Hiko Sentai Special Attack Monument on Mabuni Hill